M.A.K.E. Program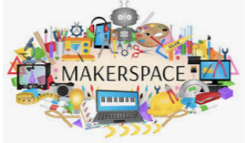 The Berlin Summer M.A.K.E. Program is designed for students entering second through fifth grade for the 2019-2020 school year. The program will engage students into the components of STEM learning: Science, Technology, Engineering, and Mathematics, through hands-on activities.
Dates: July 29 – August 2; Time: 9:00 – 2:00
Location: Berlin Brothersvalley Elementary School
Program Fee: $75 (or $70/per child for siblings)
(No cash! Please make checks payable to BBSD noting MAKE program in the memo line.)
Registration - Click here to complete the registration, and submit with your payment to the Elementary Office. The program fee includes cost of materials and a t-shirt. Students will need to bring a packed lunch each day. If you have any questions please email: Mrs. Stern at estern@bbsd.com
*Space is limited. Registration forms will be accepted until June 4, 2019.
---