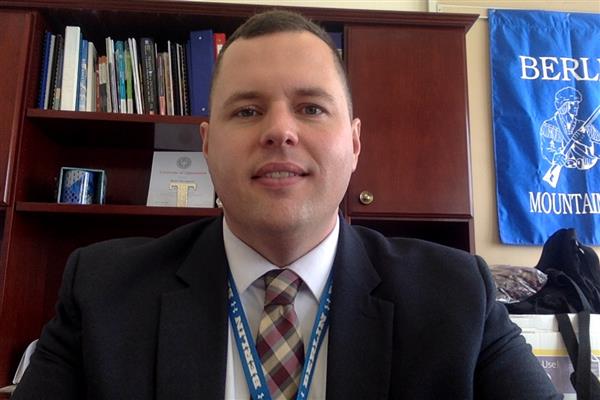 Mr. Brian Thompson

High School Principal

(814) 267-4622

bthompson@bbsd.com

Mrs. Jill Boyer

High School Secretary

(814) 267-4622

jboyer@bbsd.com
Thank you for taking the time to visit Berlin Brothersvalley High School, home of the Mountaineers!


At Berlin, we take great pride in offering a personalized learning environment with large school opportunities in a small school setting. Our underlying goal is to prepare our students for life outside the walls of BBHS. Academically, we currently offer a wide array of courses designed to meet the individual needs of our students.


We are proud to offer opportunities for students to personalize their high school experience while enrolled at BBHS. We are excited to offer a total of 62 college credits in our program of study as well as 5 Advanced Placement courses! Berlin students also have the opportunity to learn valuable, hands-on skills either at BBHS or by choosing to attend the Somerset County Technology Center. Our goal is to customize a student's education to best equip them to pursue their career goals.


In addition to our academic programs, a variety of co- and extra-curricular opportunities are available for our students to become involved in. Whether it is participating in one of our proud athletic programs, the performing arts, National Honor Society, service organizations, FFA, or an organization related to personal interest, there is something for everyone at BBHS!

For updated information and events at BBHS, be sure to like our Facebook page and download the Berlin Brothersvalley Schools app from your mobile device. Thank you for visiting our site and being a proud partner of the Berlin Brothersvalley educational community!

With Mountaineer Pride,

Brian Thompson

Principal

Berlin-Brothersvalley High School

"Educational Excellence, Community Engagement, Lifelong Success"