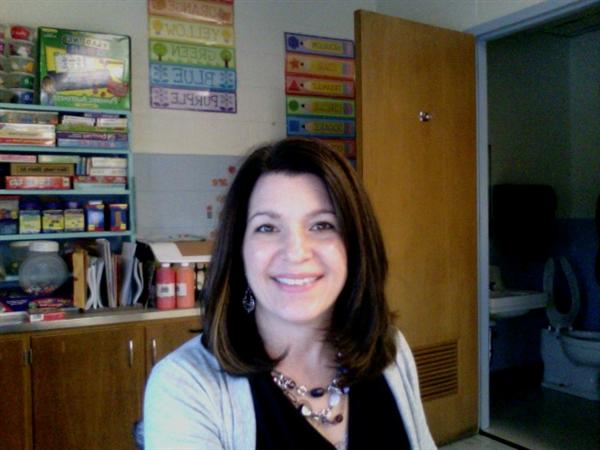 Phone: 267-4623
Email:
Degrees and Certifications:
BS in Education of Exceptional Persons
Mrs.

Teresa Kociola

Hello! I am currently the Autistic Support and Emotional Support Teacher at the Berlin Brothersvalley School District. I service students from kindergarten to 12th grade. Each year brings a new learning experience for me. As much as I am a teacher, my students are my teachers as well.

I graduated from Indiana University of Pennsylvania with a Bachelor of Science Degree in Special Education K-12 in 1990. (I know, that's a long time ago!) Prior to teaching at Berlin, I was an Early Intervention teacher employed by IU08. This will be my 32nd year of teaching at Berlin and I have loved every year! During that time, I have held a variety of Learning Support positions working with children in grades kindergarten to ninth grade. I began as a Learning Support teacher in the elementary and during that time I was certified as a Reading Recovery teacher and trained as a Slingerland Reading instructor.

I have been an Autistic Support teacher since 2006 and the Emotional Support Teacher since 2016. I meet with my students in a variety of ways. I get together with them either one-on-one or in small groups. I also am an inclusion teacher so that I am able to work with my students in an academic setting. I have attended many workshops and conferences dedicated to improving the educational experience for students on the autism spectrum as well as students with emotional/behavioral needs.


My passion is working with children with disabilities and having the opportunity to profoundly impact the lives of children in a positive way by allowing them to realize their true potential!

My Life Rules:
Always be kind to each other.
When others are talking, you should be listening and think about what they are saying.
When there is learning going on, you should remain where you are so that you don't miss out.
All students are to respect each other
If you do not understand, ASK!!! I will always try to help you.
But most of all…
You are responsible for you!
REMEMBER:
You are always responsible for how you ACT, no matter how you feel.