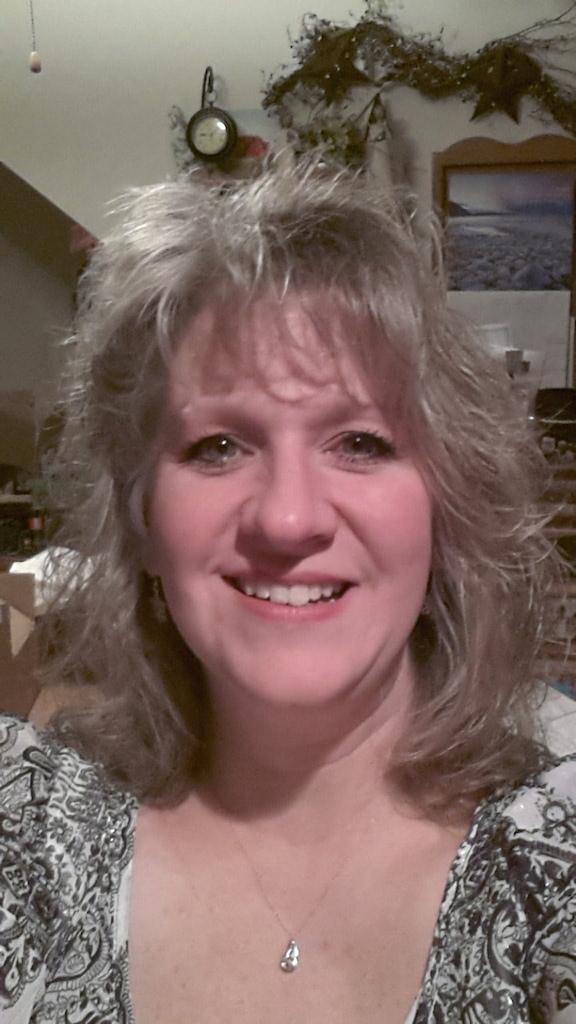 Phone: Elementary Office: (814) 267-4623
Email:
Degrees and Certifications:
B.A. in Elementary Education, Special Education K-12, and Music Education K-12 from Marietta College in Marietta, OH (1988) M.A. in Special Education from the University of Phoenix (2012)
Mrs.

Christine Fabyanic

From Chris Fabyanic, 3rd & 4th LS Teacher:

Dear Parents and/or Grandparents:

During this unprecedented break in instruction due to the Corona virus concerns, this is a FID folder (Flexible Instructional Days) with review work to help your child review and maintain skills to keep him or her moving in the right direction! Included in the folder are the following activities:

ELA:
Fluency – review the phonics words and the stapled fluency words/sentences/passage
Spelling – read the words with the weekly phonics theme and complete the spelling practice homework (Word Sort, ABC Order, Build A Word)
DLR – (Daily Language Review) complete as much of each day's entry for Week #26 (will review together upon return to school)
AR Reading – read for AR; enclosed are 2 books or you can read other appropriate AR or chapter book(s) from home
Story Map – complete 1 story map for this week based on one of the AR books you read this week; color and/or decorate
Math:
DMP & DWP – (Daily Math Practice & Daily Word Problem packets) complete each day's entry for each packet for Week #26 (will review together upon return to school)
Skill Practice – complete review skill pages that would have been homework
Functional Skill Practice – complete mini-booklet practicing basic time, money, and measurement skills around the house
Fact Fluency – (flash card baggie) practice multiplication facts of current x family
Thank you for your patience and helping your child during this mandatory school closure. Additional activities that help your child include working on mazes, crossword puzzles, and building puzzles. Building with Legos, craft projects, cooking using a recipe, and journaling are also beneficial.
If you have any questions or concerns regarding the work listed above, don't hesitate to email, call, or text to ask! I will get back to you.
Email: cfabyanic@bbsd.com
Call/Text my cell: 724-989-9227
This is work for the current week. If we are required to continue our closure, we will all be advised how to proceed and address student learning!
- - - - - - - - - - - - - - - - - - - - - - - - - - - - - - - - - - - - - - - - - - - - -
Welcome!
My name is Mrs. Christine (Clegg) Fabyanic, and I am the 3rd and 4th grade Learning Support Teacher here at Berlin Brothersvalley Elementary School. My family moved to BBSD in August of 2007, and I was hired in August of 2008. I grew up in Pittsburgh, graduating from North Hills School District in 1984. I attended Marietta College in Ohio, graduating in 1988 with a Bachelor of Arts degree in Education with certifications in Elementary and Special Education (K-12th) and Music. I completed my Master of Arts degree in Special Education in 2012.
When I graduated from college, I began teaching 4th grade in Frederick, MD and then returned to Pittsburgh to become Assistant Director of the Huntington Learning Center for four years. When my husband became ill, I became the Assistant to the President of an industrial wholesale company near Pittsburgh. I became a stay-at-home mom when our children, Ben, Brittany, and Billy were born, but I also began tutoring and homeschooling students for area school districts while my children were young. My husband had passed away, and we met another family through grief support at The Caring Place. Over time, we decided to blend our families, and I gained my oldest daughter, Emily. We decided to build a log cabin on top of a mountain and moved to BBSD!
We have been here ever since. Emily graduated from BBSD in 2012 and WVU in 2016; she is attending the University of Pennsylvania pursuing her PhD. in Epigenetics. Ben graduated in 2014 and Geneva College in 2018; he is attending Bucknell University pursuing his Master's Degree in Medicinal Chemistry and will begin his PhD. in Chemistry at Duquesne University this summer. Brittany graduated in 2015 and the University of Pittsburgh, and is currently on deployment in Military Intelligence. Billy graduated from BBSD in 2017 and is a junior at Robert Morris University pursuing Master's degree in mechanical engineering. I have a German Shepherd named Czar, and sing in a church choir. I also enjoy working with high school students as I coach the High School Reading Competition team during annual Fall and Spring IU8 Reading Competitions!