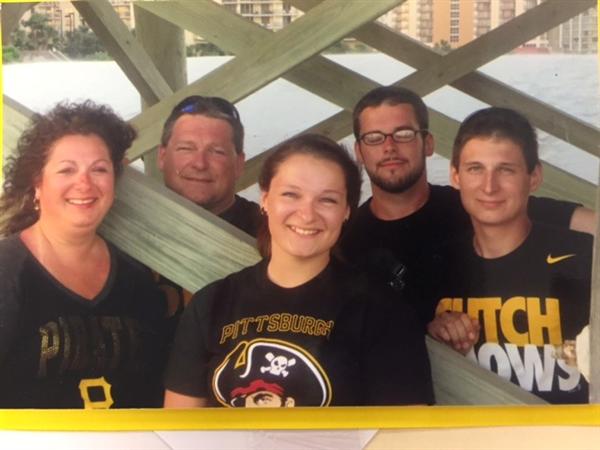 Phone:
Email:
Degrees and Certifications:
Kim Diehl

Hi, my name is Kim Diehl. Chances are you haven't seen me around town because I live in Bedford County, New Paris actually. My husband and I, along with our three children, are nestled among the fruit orchards in our hometown. Some of our favorite activities are attending Pirate games at PNC Park, fishing at my parents' pond with our extended family, participating in church activities and vacationing in Myrtle Beach (we like to fish at the beach also!).

In the elementary is where my educational pursuits began but I soon found that I enjoyed working with middle and high school students also, especially in the Family and Consumer Science (FCS) classes. To help ensure that students are giving their best in their families as well as in their communities is a very worthwhile endeavor for me.

Travel has always been enjoyable to me. I love learning about people from other cultures so it seemed like the next natural step for me was to pursue an ESL (English as a Second Language students) certificate. This study is now call ELL, English Language Learners, but the trend to change names of programs is currently brewing and some have already adopted the term CLD, Culturally and Linguistically Diverse students. CDL students are such a bonus to have in class. The wealth of knowledge they bring to our school district about their culture and many times former neighboring cultures is beyond compare.

The Berlin LEO Club also dives into different cultures around the world as supporters of Operation Christmas Child shoe boxes and our own area here in Berlin with the Annual Easter Egg Hunt for the elementary students. Our group is extremely active with well over forty members and approximately twenty activities per year that we participate in. Being this club's advisor has been a very enjoyable and proud calling. Please see our link to some of the activities we have initiated and enjoy.

Currently I am teaching high school Family and Consumer Science , working with our CDL students, shepparding our young readers in the elementary library and the LEO advisor; I never get bored!