Welcome to Grade 6!

Mrs. Beachley's Classroom


"When you do things from your soul, you feel a river moving in you, a joy." ~Rumi
Contact information:

email: dbeachley@bbsd.com

phone: (814)267-6931

Educational Background:

Masters Equivalency, 2007

Slingerland Trained Teacher (3rd yr)

B.S. Early Childhood and Elementary Education


Frostburg State University, Frosturg, MD


Lipscomb University, Nashville, TN

Words to Live By:

"Always take sides. Neutrality helps the oppressor, never the victim. Silence encourages the tormentor never the tormented. ~Elie Wiesel

"Watch your thoughts; they become words. Watch your words; they become actions. Watch your actions; they become habits. Watch your habits; they become character. Watch your character; it becomes your destiny." ~Lao-Tzu

"Twenty years from now you will be more disappointed by the things that you didn't do than by the ones you did do. So throw off the bowlines. Sail away from the safe harbor. Catch the trade winds in your sails. Explore. Dream. Discover." ˜H. Jackson Brown, Jr.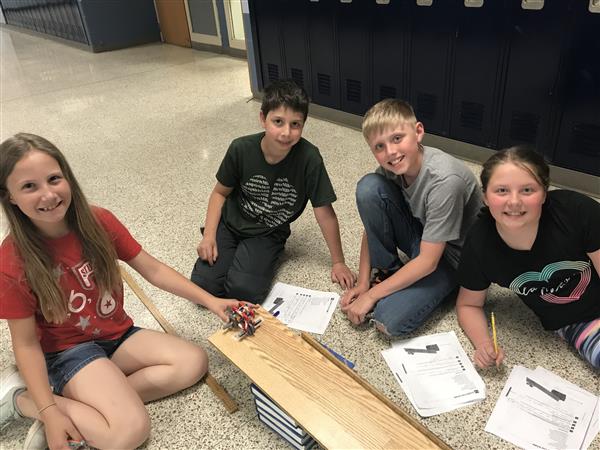 Thanks for visiting my classroom website! I feel very fortunate to be teaching at BBMS! The impact that teachers have on their students is immeasurable! Therefore, it is important to me to be a positive role model while instilling a good work ethic and supporting your child as they continue their educational journey. I am excited to get to know my new "batch" of students this year!

Teaching actually became a second career for me. In 1994, I decided to return to school to obtain a teaching certificate. In 1996, I began substituting and was then hired as a full-time kindergarten teacher in 1998. I have also taught third grade and fourth grade, and I have been teaching sixth grade science and math for the past six years. Every one of my teaching experiences has been fantastic, but I must say, sixth grade students hold a special place in my heart!

If you have any questions or concerns, please feel free to contact me. I look forward to partnering with you to make this experience the best it can be for your child!

"Real generosity is doing something nice for someone who will never find out." ~Frank Clark

"Whenever you find yourself on the side of the majority, it is time to pause and reflect." ˜Mark Twain